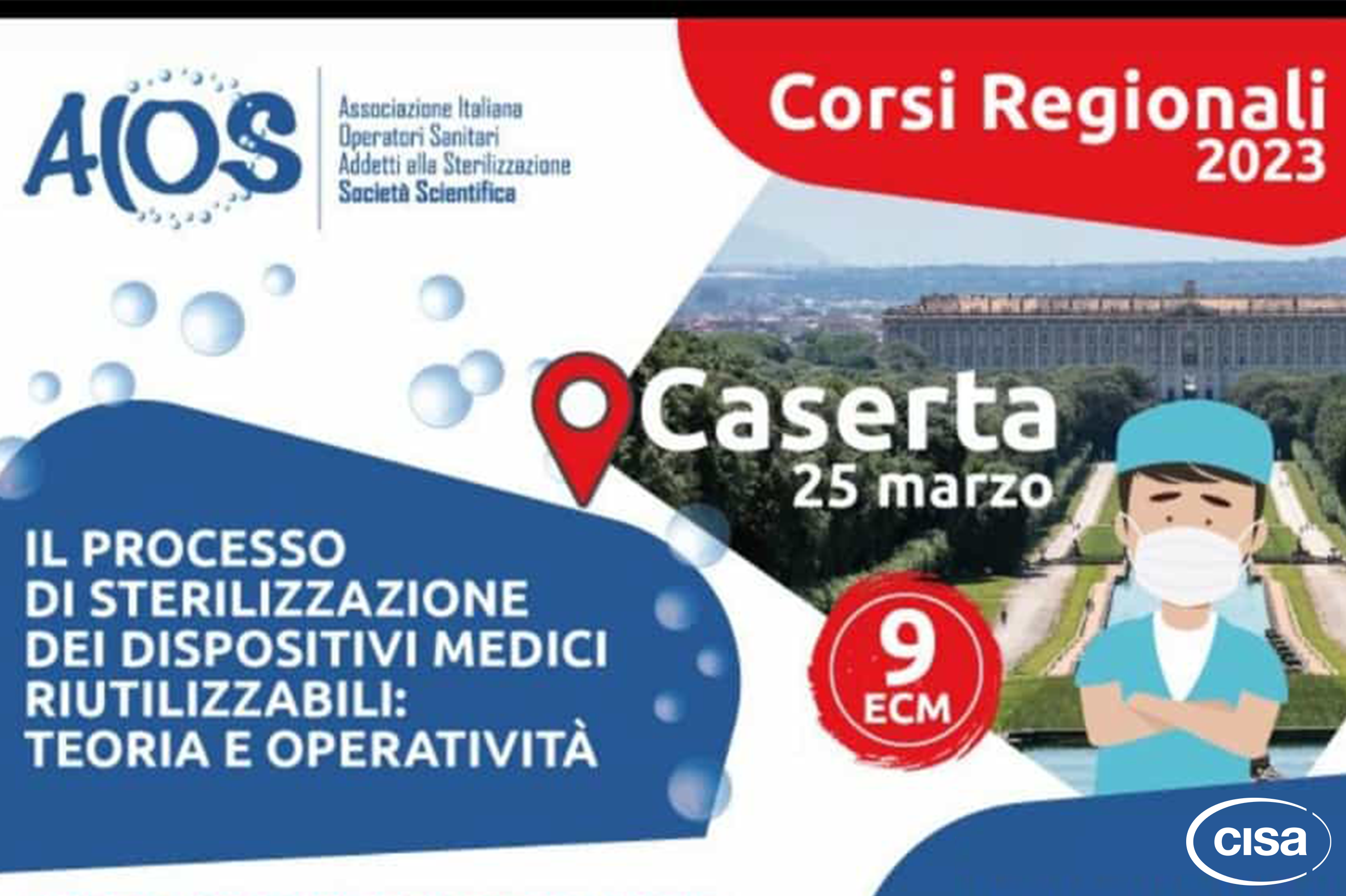 10 Feb

Cisa Group Partner of AIOS 2023 Events

Cisa Group will be in Caserta as a partner of the Italian Association of Sterilisation Operators (Associazione Italiana Operatori Sanitari Addetti alla Sterilizzazione – AIOS)

Cisa Group, one of the leading manufacturers of washing and washer-disinfection systems and hospital sterilisation technologies, confirms its support for AIOS, one of the most important associations in the Italian healthcare sector. AIOS, which brings together operating room personnel, has organised a series of courses for 2023, and Cisa Group confirms its support in the fulfilment of these training days addressed to healthcare workers involved in sterilisation processes.

The first event will take place in Caserta on March 25. "These training days will be useful for the basic skills and professional updating of our members, who are operators committed every day to safeguarding the lives of patients" explains Agostino Inglese, President of the AIOS Scientific Society, "and the contribution of our partners is invaluable in order to make them appealing and effective."

Cisa Group will also be present in Caserta to illustrate the potential of its technologies for washing, thermal disinfection and sterilisation of reusable medical devices (RMDs) and surgical instruments in general.

In anticipation of the courses following the Caserta event, which AIOS has scheduled throughout the year, Cisa Group has made its experts available to all participants in order to address or analyse crucial issues for healthcare workers in charge of sterilisation.

It will be an opportunity to meet the many operators who work with Cisa technologies on a daily basis, to assess their specific needs and to highlight the benefits that Cisa Group's solutions for reprocessing surgical kits can guarantee them.

March 25| 8:30 AM | At NOVOTEL CASERTA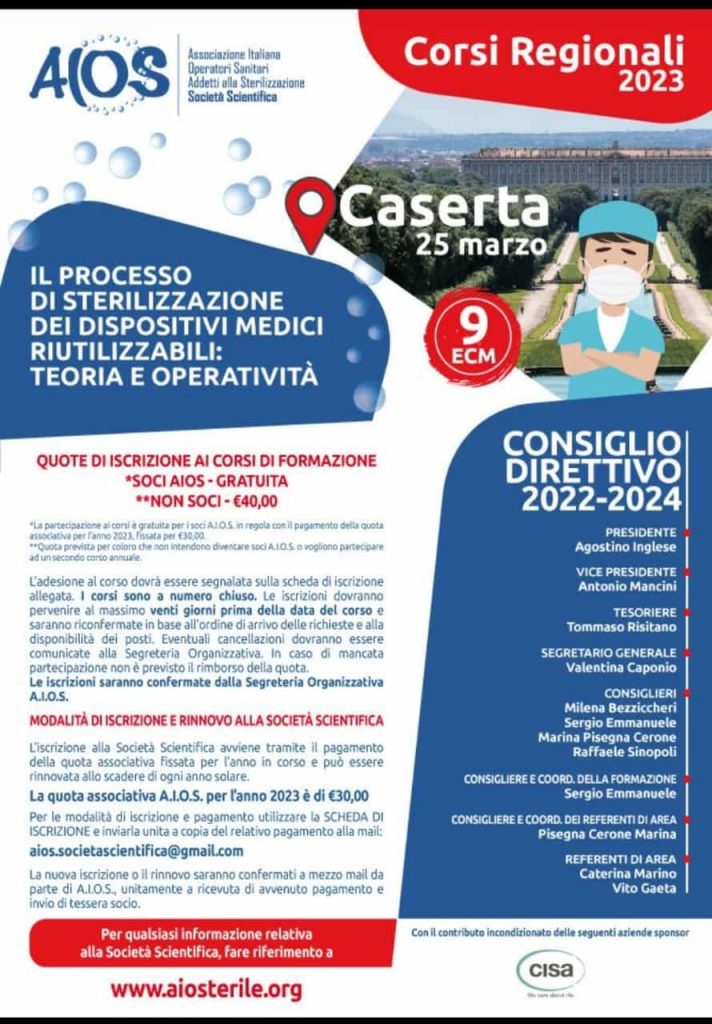 Campus
Cisa Campus aims at establishing and promoting culture and knowledge to prevent the spread of infection in healthcare and life sciences settings. 
Cisa Campus informs and trains on 
procedures and technologies dedicated to the sterilization process
.
READ MORE
→
CSSD
The Sterile Processing Department (SPD), also known as the Central Sterile Services Department (CSSD)  is an integrated activity of the utmost importance in healthcare facilities. The purpose of the CSSD is infection control and safeguarding the health of patients undergoing diagnostic investigations or surgery and therapy.