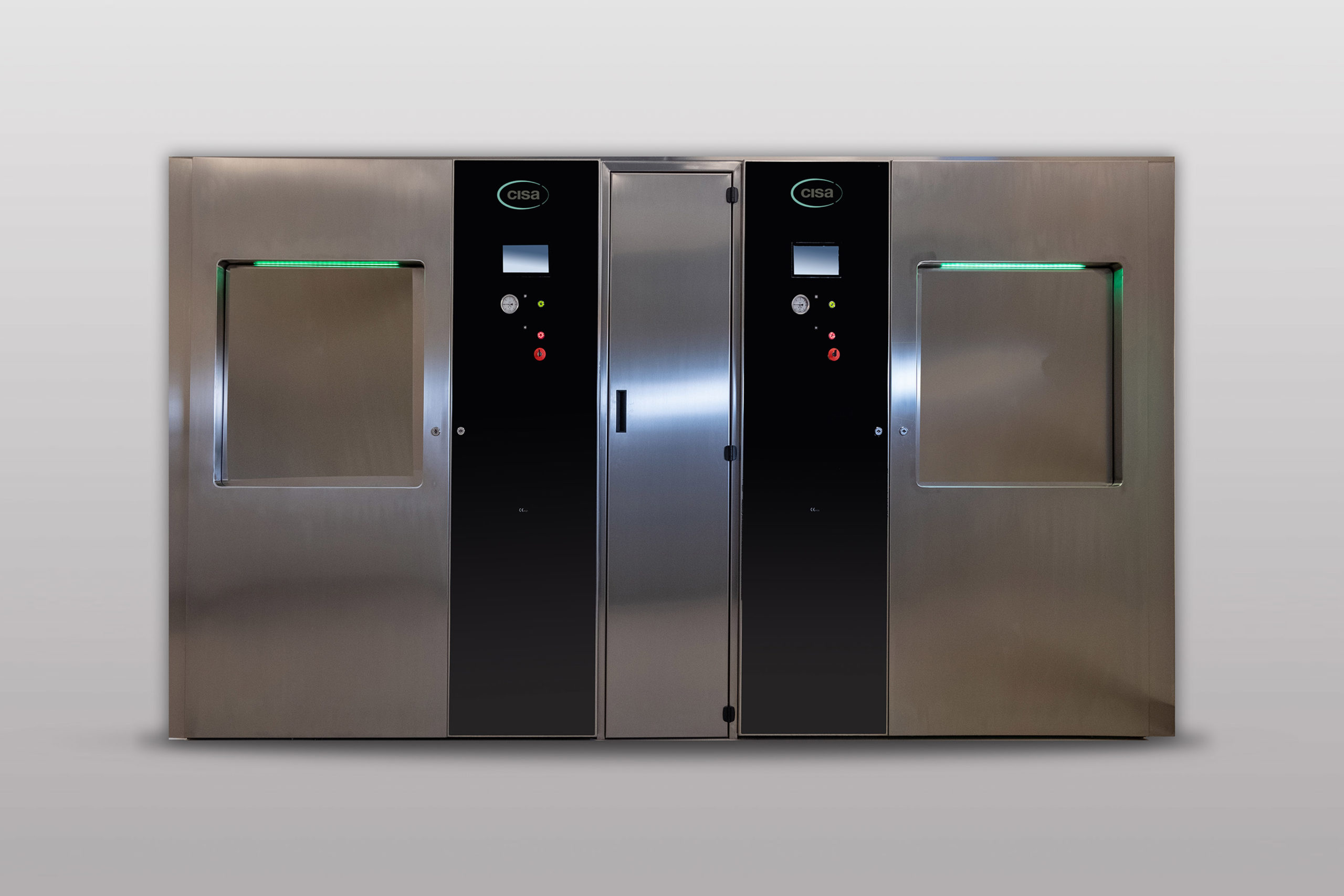 30 Nov

HOW TO OPTIMISE SPACE IN A STERILE PROCESSING DEPARTMENT (SPD) OR WITHIN A SCIENTIFIC LABORATORY
One of the recurring issues in choosing a high-temperature autoclave or sterilization process equipment in general is related to its overall bulk and dimensions.
Dimensions and overall bulk of sterilization machinery
There is often confusion between the dimensions of the washing equipment or the sterilisation autoclave and the dimensions actually required for its installation within its designated space.
An important aspect to consider are in fact the dimensions required for the installation of the technology, which take into account access for maintenance of the sterilisation device. These dimensions generally do not correspond with the actual work area required by the operator for normal use of the machine.
Autoclave with technical module vs autoclave without technical module
Let's take for instance a high-temperature steam steriliser. On the market, a distinction is made between machines with a technical module and machines without a technical module. Machines with a technical module take advantage of this space placing inside part of the systems and equipment. Machines without a technical module handle systems and equipment differently: in most cases, side access is required, which must be taken into account when designing the layout and consequently in the installation of the sterilisation equipment.
Let's consider a single SPD machine, for example with 6, 8 or 10 STU capacity, without a side technical module.  Machines of this kind on the market have an average width of around 900mm. The assessment to be made on the sizes required for their installation may even exceed that of a machine with a front-maintenance side technical module.
Cisa Group's Medium Sterilizer solution
Cisa's P-H 640 or P-LS 640 Medium sterilisers are 20% more compact: the overall steriliser's width is reduced to 1,175 mm.
There is also a benefit when machines without a technical module are coupled. In this case only one central technical space is required, but the overall sum does not provide any advantage over two coupled Cisa P-640 Mediums.
Finally, considering a typical situation for an average SPD with an array of three machines, the saving in terms of space using three Cisa P-640 Mediums is around 10%.
How to design and choose in order to optimise space in a SPD.
Therefore, choosing a model with a technical module with frontal access for maintenance allows to save space and to optimise it in terms of performance: possibly by adding additional technology useful to the process. Cisa Group's sterilisers are mechanically designed to limit installation space and facilitate maintenance. The steriliser has a cabinet-like shape, which allows it to be installed in open spaces or flush-mounted on the wall in both single- and double-door systems; the front and rear panels can be opened, ensuring easy access to the system. Depending on the model selected, the equipment can be serviced from the front, the sides or both. Cisa P640 Medium. When size makes the difference!