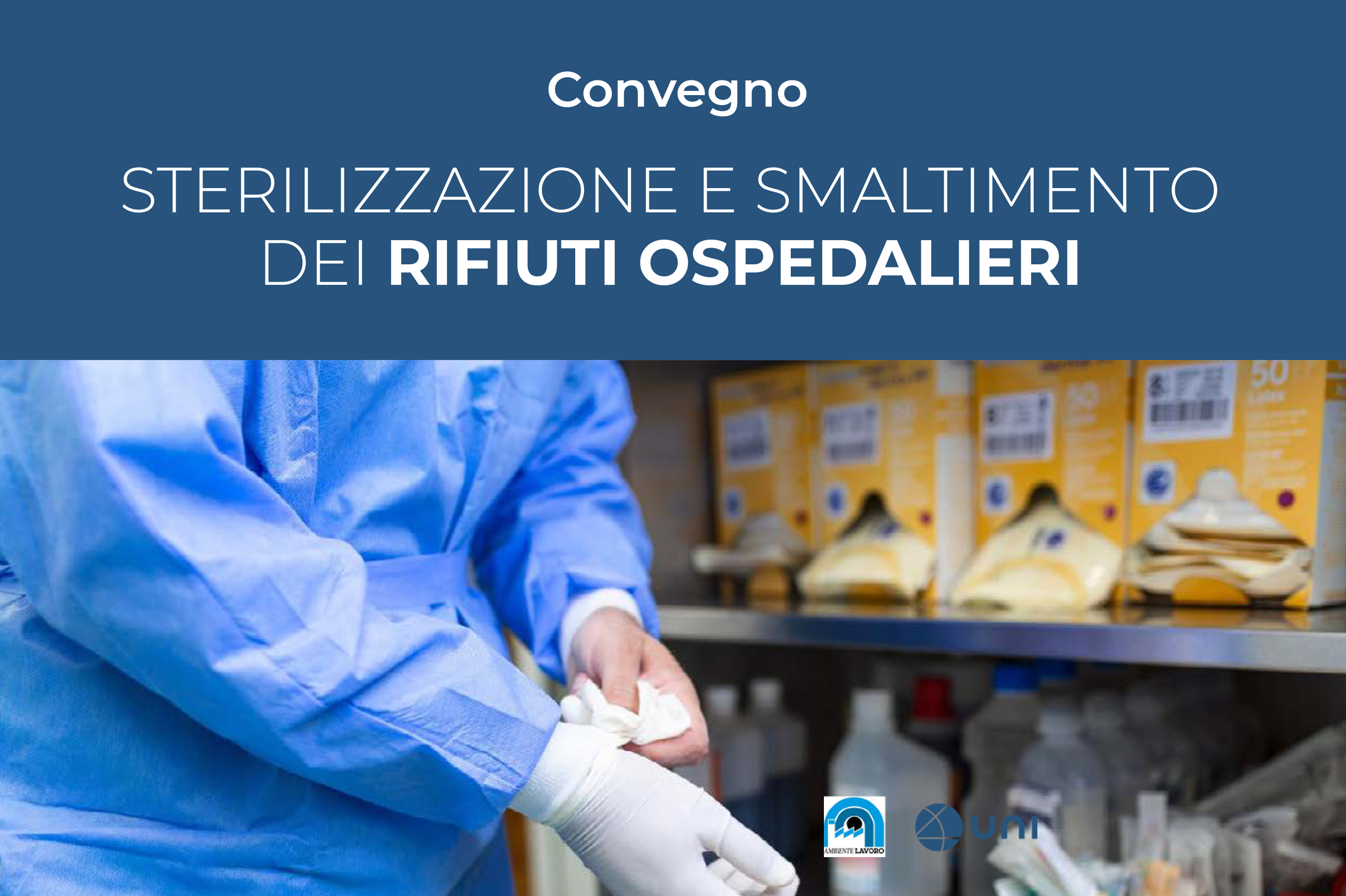 02 Oct

CISA GROUP AT AMBIENTE LAVORO 2023 TO TALK TOGETHER WITH UNI ABOUT HOSPITAL WASTE RULES

UNI Conference on Hospital Waste Sterilization and Disposal at Bologna Fiere during Ambiente Lavoro: Cisa Addresses the Revision of UNI 10384-1:1994″

The conference aims to provide an overview of the current legislation and state of the art regarding the sterilization and disposal of hospital waste.

Registrations at the UNI link.

In fact, during the first year of the COVID-19 pandemic, Article 30-bis of Law No. 40 of June 5, 2020, and subsequent Article 63-bis of Law No. 120 of September 11, 2020, permanently placed sterilized hospital waste under the legal framework of urban waste, amending the previous DPR No. 254 of July 15, 2003.

To demonstrate the effectiveness of the sterilization process, the DPR refers to UNI 10384-1:1994, which specifies the general requirements for facilities and processes for the sterilization of hospital waste. For almost thirty years, this has been a well-established reference for manufacturers, healthcare professionals (and others), end-users of waste treatment facilities, and facility managers.

In light of new legislation and challenges related to environmental issues (according to the European Environment Agency, waste should be treated as close to the source as possible), sustainability (sterilization of medical waste reduces carbon dioxide emissions), and reuse (materials have very high-quality properties justifying recycling), the state of the art has witnessed an evolution that inevitably leads to the revision of the technical standard. This revision aims to clearly separate and identify the content related to sterilization machinery and the content that outlines the process, making it even more helpful to operators and installers from the beginning of the process design.

Therefore, the conference aims to present the revision work of UNI 10384, initiated within the framework of UNI/CT44/SC 12/ "Sterilizers and Associated Equipment for the Conditioning of Medical Devices," collect insights and reflections from industry operators, and outline possible future developments. (Source UNI)

SEE YOU SOON, SAVE THE DATE!
October 12 | BOLOGNA | 23rd HEALTH AND SAFETY TRADE SHOW | OUVERTURE ROOM – BLOCK D (1st FLOOR) – SERVICE CENTER (CAPACITY OF 50 SEATS)
PROGRAM – PDF
Opening and Introduction to the Topic Giovanni Miccichè (Technical Project Manager) – UNI Gianluca Sigurtà (President of UNI/CT 044/SC 12) – C.B.M. Medical Equipment
The New Italian and European Legislative Context Nadia Ramazzini, Environmental Jurist
Revision of UNI 10384-1:1994 Francesco Crotti, Cisa Group
Medical Waste vs. Undifferentiated Urban Waste Giammaria Baiano (President UNI/CT 004) – Assoambiente
Waste as an Opportunity Silvia Ermili, ISPRA
The Perspective of Healthcare Facilities Sandra Zuzzi, Veneto Region Healthcare Agency
The Perspective of Clinical Engineering Name to be confirmed, AIIC – Italian Association of Clinical Engineers
Closing Remarks and Farewell